About the Firm
Personal Injury Lawyer New Jersey - Eisbrouch Marsh
Eisbrouch Marsh, LLC is a personal injury law firm with principal offices in Hackensack, New Jersey. Our legal team serves victims of negligence throughout Bergen County and Northern New Jersey as well as New York City and greater metropolitan area. Cases are accepted on a contingency basis, meaning that are no fees for our legal services unless we recover compensation on your behalf. Call today for a free consultation.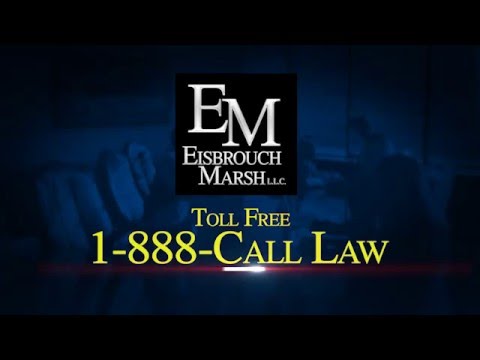 The law firm of Eisbrouch Marsh, LLC has been representing victims of negligence for over 25 years. We are trial attorneys eager to pursue serious personal injury matters related to medical malpractice, birth injury, car and truck accidents, slip and fall accidents, defective medical devices, dangerous drugs, and more.
If you or a  member of your family has been hurt due to the actions of another, our New York and New Jersey personal injury attorneys may be able to help.
Welcome to Eisbrouch Marsh – New Jersey Personal Injury Lawyers
Our principal office is located in Hackensack, NJ, allowing us to work conveniently with clients not only in Bergen County, but all over Northern New Jersey, New York City, and the greater NYC metropolitan area. Our team is comprised of the some the best legal talent, investigators, engineers, and medical experts in the area. Together, we work to build your strongest case to get you compensation you deserve.
Our reputation is built on years of courtroom success, fair settlements, and client satisfaction. We strive to achieve the best result for every client and are prepared to go trial when negotiations fail to yield results we expect.
Our measure of success
At Eisbrouch Marsh, we understand the enormous impact a serious injury has on a person's quality of life, livelihood, and relationships with friends and family.  We believe that a good lawyer must be sensitive to that basic understanding.  We know that our clients would trade any amount of compensation won through litigation if it meant they never had to experience their pain and suffering in the first place.  Monetary awards don't heal wounds, return lost time or restore life, but they do provide some measure of justice for which we will fight passionately on your behalf.
We measure our success by your satisfaction with the outcome of your case.
How we manage your personal injury lawsuit
Anyone who feels they have a potential legal claim is welcome to call and speak to a professional here at the firm. We offer free legal consultation to review your circumstances, your injuries, liability, and other issues that will determine the strength of your lawsuit.  It is also worth mentioning that personal injury matters are handled on a contingency fee basis, which means that you pay us nothing unless we win compensation in your case.
If you decide to retain our firm, you will immediately have an entire legal support staff investigating the facts surrounding your injury, assembling medical records, analyzing injuries, reviewing out of pocket expenses, handling insurance claims, and complying with all notice requirements and other time limits imposed by New York or New Jersey state law.
We are committed to keeping you involved in these early stages of the pre-litigation process through to the filing of the personal injury lawsuit and any settlement discussions that may occur along the way. Decisions will never be made without your involvement or our counsel. You are the most important member of our team.
Resolution and results for the people of New Jersey and New York
Eisbrouch Marsh is here to help New Yorkers and New Jersey residents who have been victimized by negligence and intentional actions. We serve the most densely populated cities in this country, proof of the area's widespread appeal and testament to the number of individuals harmed here every day.
Our work is aimed at recovering compensation and providing closure for those who have been injured, while deterring those who commit harmful acts against others from repeating their mistakes. In doing so, we hope to do our part in maintaining a balance that works in favor of keeping area residents safe, compensating citizens who have been hurt, and ensuring that New York and New Jersey will continue to be among the greatest places in the country to live.
If you or someone you love has been injured in NY or NJ, we'd like to help. Call 201-342-5545 to speak with a personal injury lawyer today.
Video Transcription:
"For over 25 years Eisbrouch Marsh Law has represented people from all walks of life.
In virtually every type of situation, whether you've suffered a personal injury in a motor vehicle accident, medical malpractice or in any other way you must have an aggressive and experienced law firm on your side.
Call Eisbrouch Marsh Law toll free 1-888-CALL LAW
Call us now and remember there is never a fee unless we recover money for you.
1-888-CALL LAW"